How We Help: Serving the Community We Love!
Eliminating hunger, foster hope, and promote self sufficiency to low income individuals and families in Henry and surrounding counties.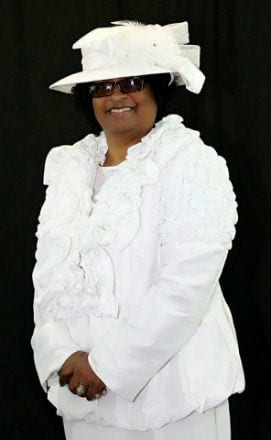 Dear family, friends, and associates
Miracle Mission Hope House, Inc. (MMHH) is a not-for-profit organization, 501c3 compliance providing basic necessities (food, clothing & toiletries), GED Prep Classes, & Basic Computer Classes for seniors.
MM Hope House is looking forward to a more productive and successful year in 2017 in fulfilling and meeting the needs of our clients!  You can help make that happen!  One of the goals is to extend our Job Readiness Program.  Will you be the first to help make that happen?  Make a commitment today to donate $35 dollars a month and watch your dollars change lives!
We encourage you to visit our Facebook page @ www.facebook.com/mmhh101 and take a look at our videos and pictures.  There you can see some of the families we have helped. MMHH is looking forward to meeting the needs of more families in 2017.
MM Hope House was incorporated in 2004 for the purpose of improving the quality of life for those that are without hope through providing educational and social services. Our services bring more meaningful, fulfilling and rewarding life to the participants allowing them to feel a sense of self-importance and self-worth.
When you or a family member has an emergency need where do you turn?
If you're like most in our community, you go to a local food bank, resource center, or family member.  Why?  Because you know you will receive some type of assistance that will bring a sense of comfort to your situation or need.  And you also know that you'll be treated like a real person, by dedicated, compassionate and loving people.
Your contributions have helped make MM Hope House one of the most vital resource centers in Henry County.  We are so grateful to you for helping to create and support our committed team of staff and volunteers.  You are helping MM Hope House touch the lives of thousands – whether clients are facing an urgent need, a devastating loss or seeking to improve their quality of life.
MM Hope House is your community resource center.  We exist to serve you and your loved ones to provide hope, relief and self-sufficiency to the disadvantaged people in our communities.
Your gift is extremely important because it offers immediate resources that are directed to current needs and opportunities at the resource center.  A small gift of $35 a month will help make an immediate impact on urgently needed services to our community. Our staff, volunteers, and supporters who work to serve our community join me in thanking you for your generous partnership and support.
Please send your gift today!  MM Hope House is counting on your support. You can donate on our secure website form, or mail a check to:
MM Hope House
466 Simpson Street
McDonough, GA 30253
As emergency needs arise, your resource center is committed to staying at the cutting edge for those in need, you, your loved ones, for every person in the community.  Please help to make this possible with your contribution.
Your donation is helping to make our community economically sufficient. Right here – Right now!
Your donation will allow us to keep our doors open; our monthly expenditures are $2,000.
Thank you so much for your help in advance!
Sincerely,
Marlene Lemons
MM Hope House Inc